About
MBAA Law
MBAA Law Professional Corporation (MBAA) is a law firm specializing in Real Estate Law, Estate Planning and Trusts Law, Corporate and Business Law in Oshawa for more than 50 years.
If you wish to purchase or sell a property, refinance an existing property, create a Will or an Estate Plan. If you require assistance in Real Estate Law, Corporate Law or Estate Law, we can deliver the personal attention you will need as your case, claim or matter is resolved.
If you are located in the Durham Region and require an out of office appointment we will do our best to accommodate.
Staying connected with MBAA Law has never been easier.
You can now follow us on Facebook...
Facebook
Meet the
MBAA Team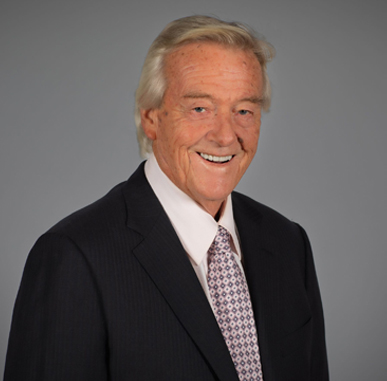 W. Michael (Mike) Armstrong
Mike is a lifelong resident of the City of Oshawa. After obtaining his undergraduate degree from the University of Waterloo, Mike went on to study law at the University of Ottawa.
Mike's practical approach to law has created many long-standing relationships with clients, colleagues and local businesses in the Region of Durham. Mike routinely offers his wealth of legal expertise to clients in the areas of Real Estate, Estate and Administration Law and Corporate Law, and has developed a broad client-base in his more than four decades of legal experience. He is a trusted advisor who is always willing to share his wisdom with the MBAA Law team.
Mike has dedicated much of his adult life to serving his fellow Oshawa residents. He was previously elected as a Councillor for the City of Oshawa and has volunteered his time to serve on various boards of directors throughout the Oshawa community. In his spare time, Mike enjoys spending time on the golf course and socializing with family and friends. He is a proud member of the Law Society of Ontario, Canadian Bar Association, and the Durham Region Law Association.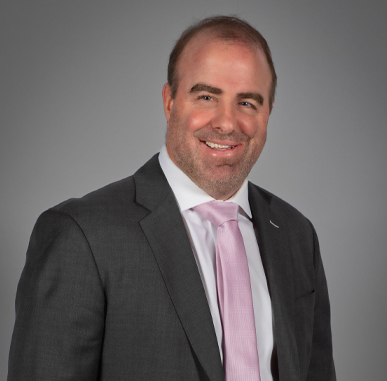 Mark D. Armstrong
Mark practices in the areas of Real Estate Law, Estates and Administration Law and Corporate Law.
Mark is proud to have grown up in Oshawa and is now raising his own family here in the Durham Region. After graduating from O'Neil C.V.I., Mark attended Brock University to obtain an Honours Bachelor of Sports Management degree. Mark worked for several years in the golf industry before completing Law school at Bond University in Queensland, Australia where he graduated with his Juris Doctorate (J.D.).
Mark has always been involved in his community, participating and coaching in a variety of sports such as hockey, golf, skiing, soccer, and lacrosse. Mark was an active member of Canadian Professional Golfers Association in which he played a number of professional golf tournaments and provided instruction to golfers across Ontario. Mark was also an active member of the Canadian Ski Instructors Alliance in which he achieved his level 2 Ski Instructors Certificate.
Currently, Mark is a member of the Greater Oshawa Chamber of Commerce, sits on the board at the Oshawa Golf and Curling Club and is a proud member of the Law Society of Ontario, Canadian Bar Association and the Durham Region Law Association.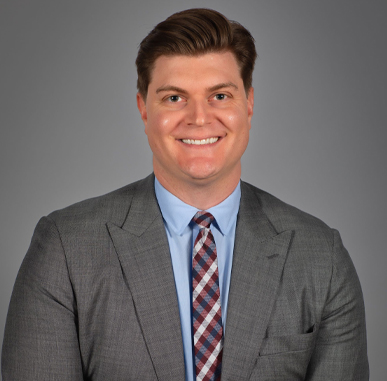 Alex Henderson
Alex is a lifelong Durham Region resident. After graduating UOIT (now Ontario Tech University) with highest distinction, Alex attended the University of Windsor Faculty of Law. During his final year of law school, Alex served as the Editor-in-Chief of Windsor Law's only student-run academic journal, the Windsor Review of Legal and Social Issues, where he had the privilege of hosting Supreme Court Justice Suzanne Côté while chairing the 2017 Canadian Law Student Conference.
After completing his articles at a reputable full-service firm in downtown Toronto, Alex decided to return home and build his practice in the Durham Region. Alex's practice is focused in the areas of employment law, real estate, corporate law, and wills and estates. In his free time, Alex loves watching and playing a variety of sports, watching classic movies, playing his guitar, trying new restaurants, and spending quality time with family and friends.
Alex is thrilled to be a member of MBAA Law and looks forward to expanding his client-base with one of Oshawa's most trusted law firms.
Our Fees
Below you will see how competitive our fees are and what exactly is included...
These fees are for residential sales and purchases. Fees vary for cottage, rural and commercial properties.
All fees are approximate and subject to change
E.& O.E.
We are located in the heart of downtown Oshawa, Ontario.
73 Centre Street South | Oshawa ON, L1H 4A1
Directions
Our Clients Have Spoken
Read the Testimonials Below...
"

I cannot say enough about the superior client experience at McGibbon, Bastedo, Armstrong & Armstrong! Every time I refer a buyer or seller to the services of Mike and Mark Armstrong, I am confident, knowing that they are in good hands and will be taken care of in a professional and expert manner. The level of service provided is extraordinary. They listen to the clients' needs and go above and beyond all of our expectations to ensure that each transaction goes smoothly. All of my dealings and interactions with this firm have been impressive and my clients always thank me for recommending them. I highly recommend the excellent services of McGibbon, Bastedo, Armstrong & Armstrong.

— Pina
"

Great service....great advice! The staff are incredible!!

— Danielle
"

A BIG thanks to MBAA Law and their staff for helping me out with all of my real estate questions. Purchasing a house can be a stressful time and you made it much easier for myself and family.

— Adam
"

I have been going to Mark Armstrong for around 3 years for our home closings and they are the best. Very competitive pricing, extremely helpful and friendly staff. Mark is such a friendly and helpful lawyer. He goes over details and answers questions thoroughly unlike other lawyers who want to quickly get you out. Their staff always accommodates our closings (even with short deadlines) and always makes us feel welcome. This is the third law office we have worked with in past 10 years and now our go-to law firm and favorite. Definitely recommend- the staff are very knowledgeable and helpful and most importantly respond in a very quick manner.

— Javiera
"

I highly recommend this law firm. They cover a wide variety of needs and their service is excellent, efficient, accurate and affordable. We had our Wills and Real Estate purchase done there and were very pleased with their thoroughness and speed in getting them done.

— Jon
"

Very good law firm. They were timely, friendly, thorough and cost competitive. Made an unpleasant task pleasant. Highly recommended.

— Dwayne